Skip to product information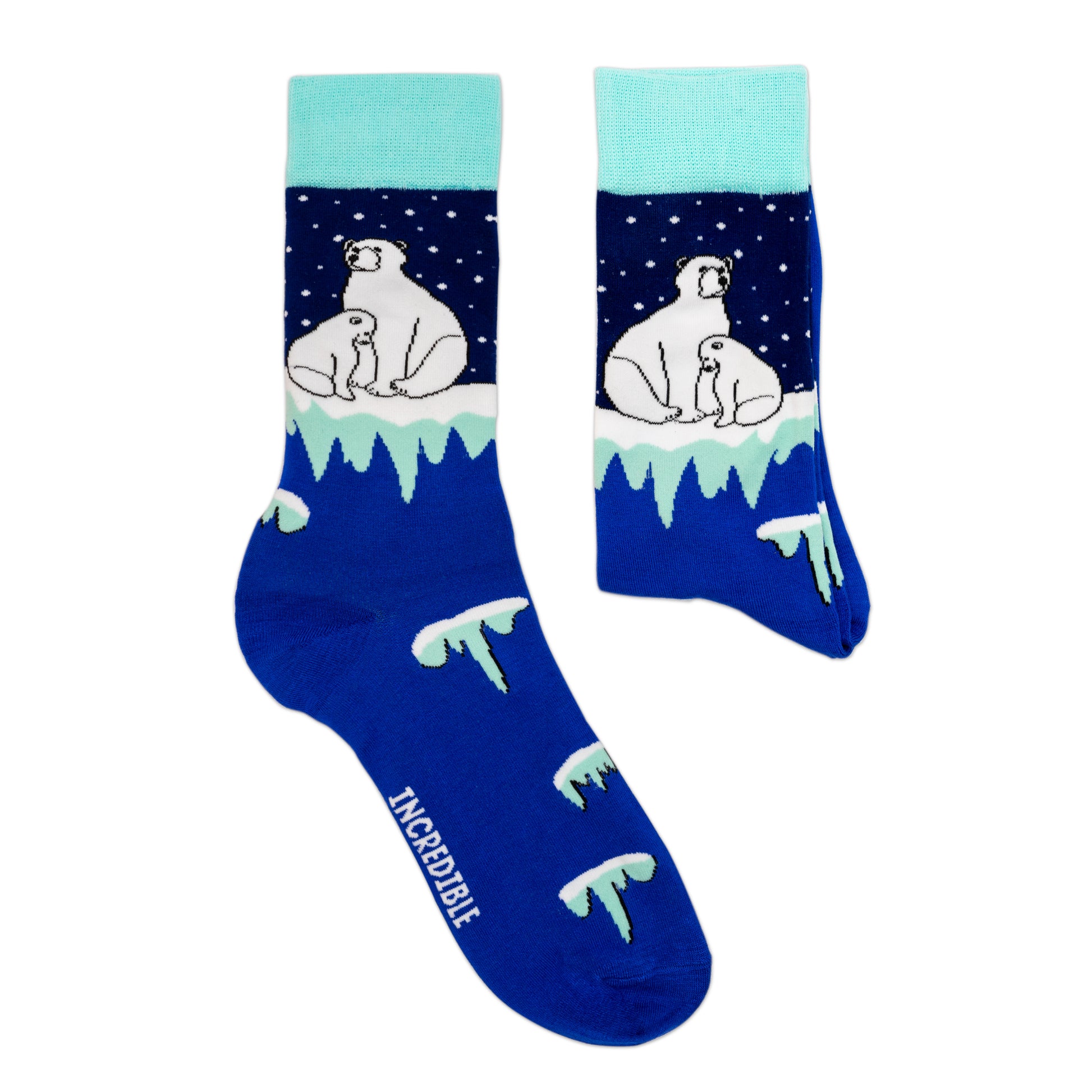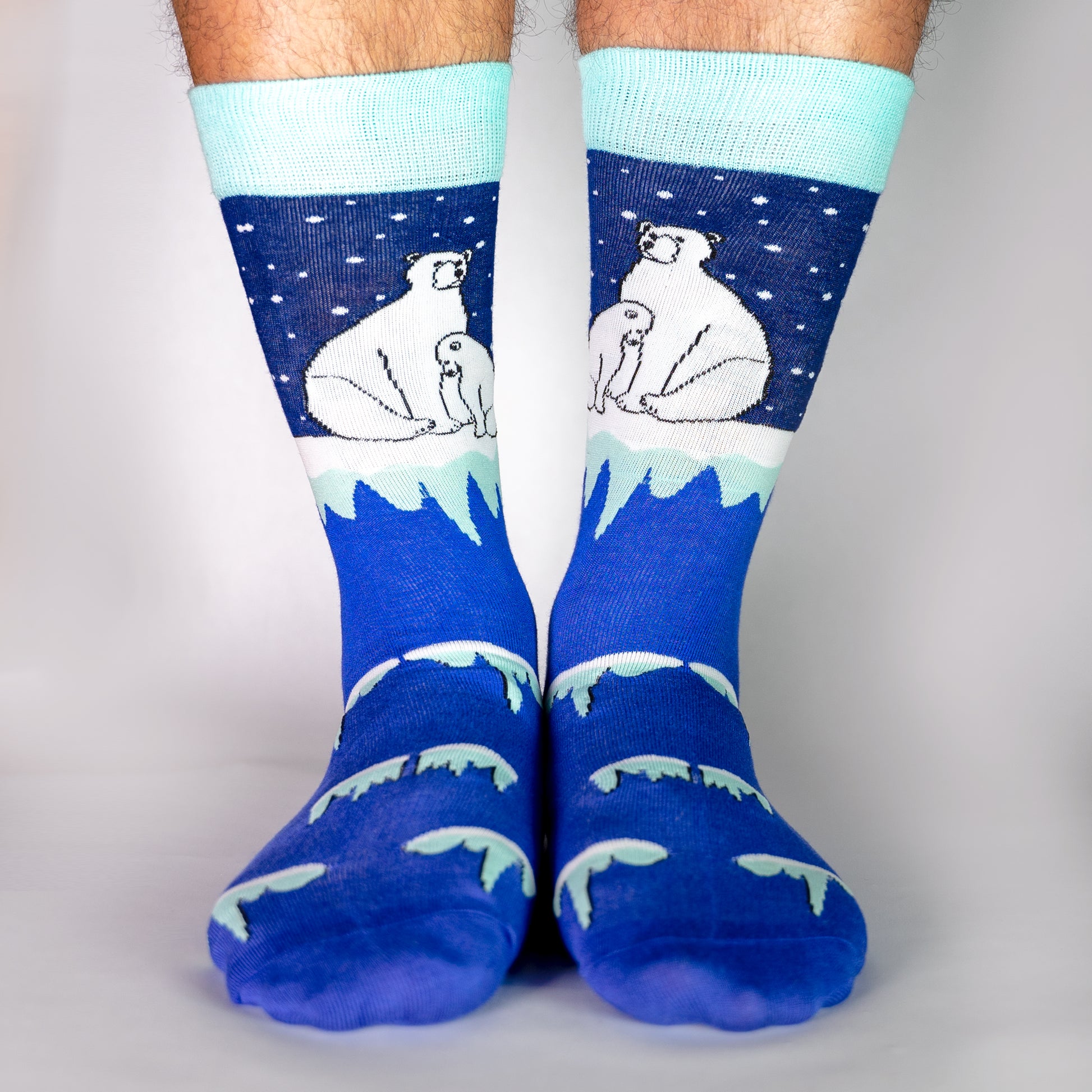 Polar Bears
Sale price
$11.00
Regular price
Estimated delivery:

Oct 08 - Oct 12

Free shipping on all orders over €60
Introducing our fabulous Polar Bear-inspired socks – they're not just socks; they're a fluffy, cozy adventure for your feet! 
Wrap your tootsies in the same irresistibly soft, snuggly goodness that makes polar bears so endearing. These socks are a treat for your feet like no other. They're as soft as a bear's hug, as strong as a polar bear on the ice floes, and as sustainable as a planet-loving penguin.
What makes these socks the bee's knees (or should we say the bear's paws)?
Sustainable Sensation: Crafted with eco-friendly bamboo fibers, these socks are a stylish statement of your commitment to the planet. Feel good about your fashion choices as you strut your stuff.

Premium Quality: We're all about top-notch socks that stand the test of time. These babies are built to last, keeping your feet happy and cozy through countless adventures.
SIZE: 
Worried about finding the right fit? Fear not! Our socks come in two sizes: 
Large Size (UK 7.5-11.5  / EUR 41-46  / US 8-12): Designed for feet that like to roam freely, just like polar bears in the Arctic.

Medium Size (UK 4-7 / EUR 36-40 / US 4-8): Perfect for those with smaller feet who want to take a walk on the wild side.
CARE: 
To keep these socks in tip-top shape, treat them with love. Wash them in cold water (no bleach, please) to preserve their vibrant colors and size. Air-drying is the way to go – it'll extend their lifespan and keep them looking fresh. For extra sock longevity, flip them inside-out before washing. Oh, and don't even think about bleaching or ironing them. And definitely no tumble-drying, unless you want bear-sized shrinkage! To remove the label, don't just rip it off – treat it gently, like a cub's first steps, by carefully pulling out the thread. Happy socking.
COMPOSITION:
75% Bamboo: For that unbeatable softness and eco-friendliness. 

15% Nylon: Adding strength and durability to your sock game. 

10% Spandex: Ensuring they hug your feet with just the right amount of stretch.
So why wait? Slip your feet into these snuggly wonders and embark on an adventure as cozy as a polar bear's nap in a snowy den. Plus, with every pair, you're not just getting premium socks; you're making a positive impact on our planet and its people.