Skip to product information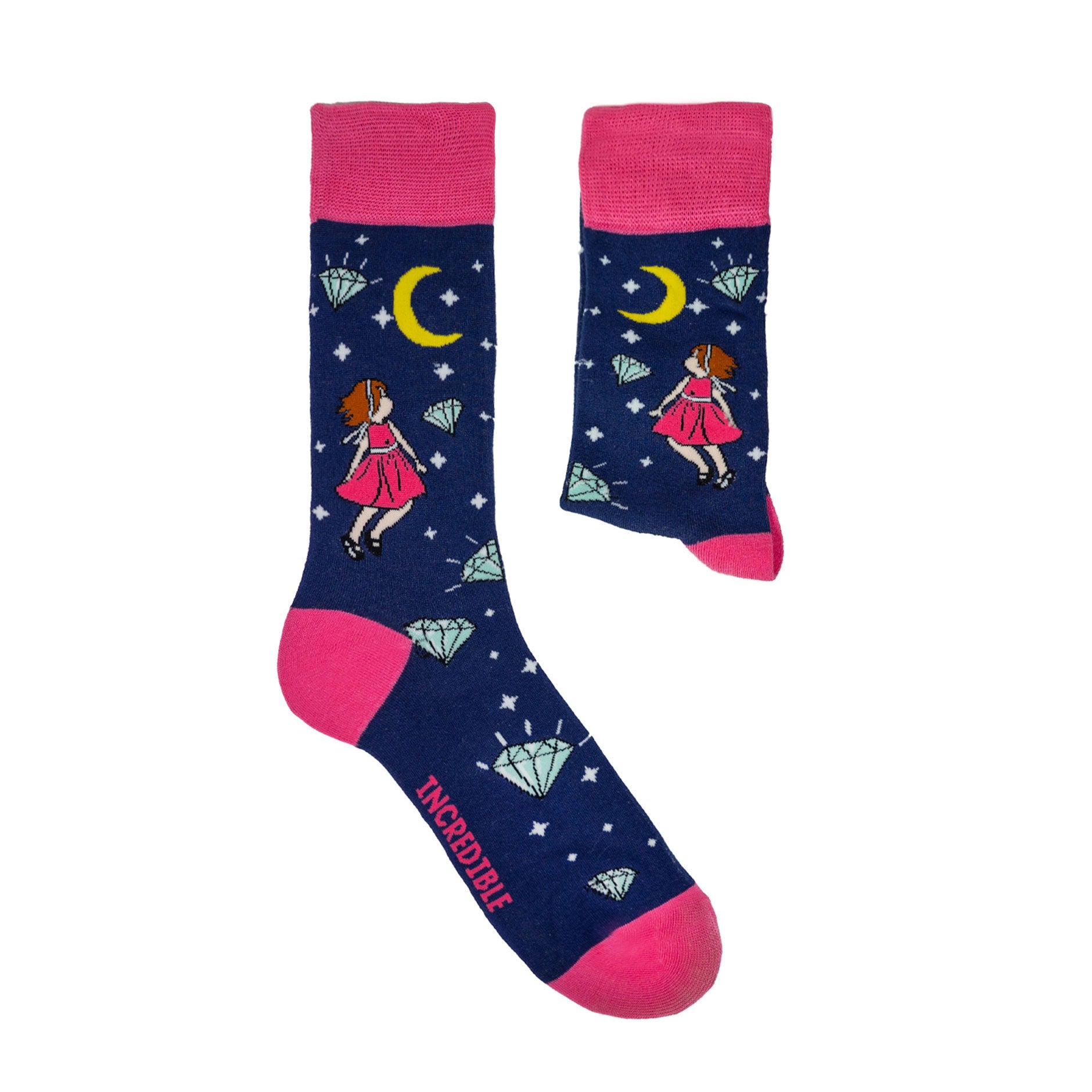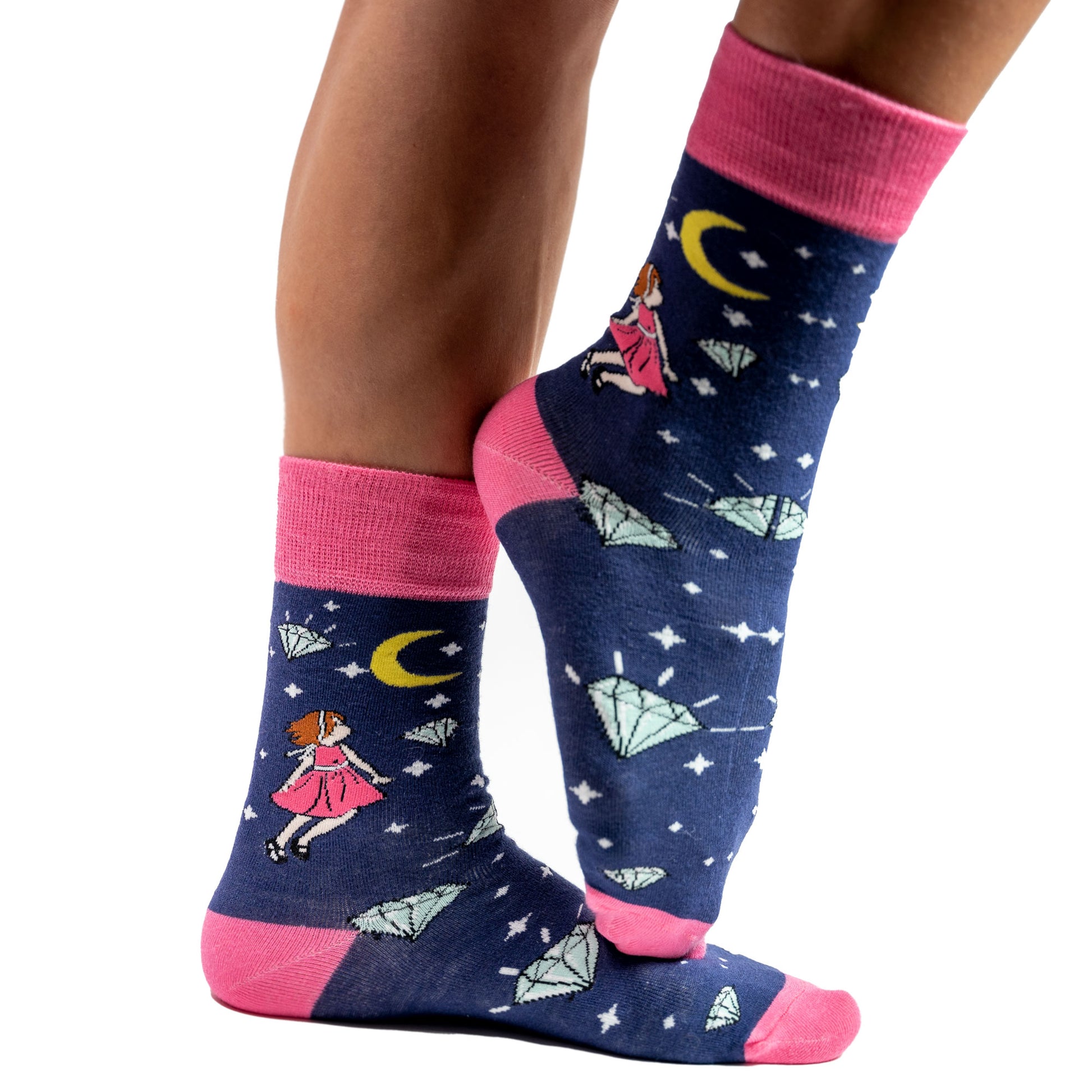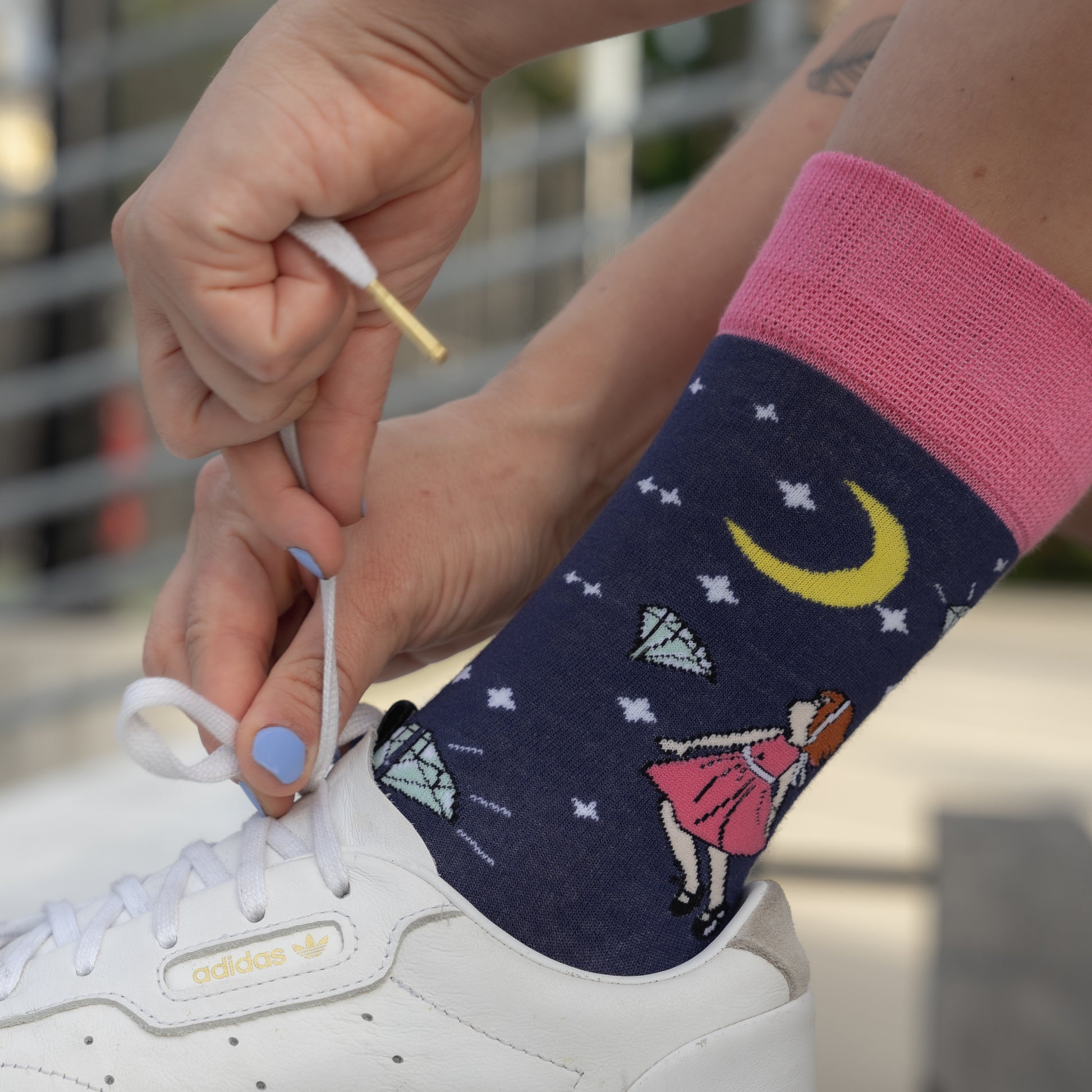 Lucy In The Sky
Sale price
$11.00
Regular price
Estimated delivery:

Oct 08 - Oct 12

Free shipping on all orders over €60
Introducing "Lucy in the Sky with Diamonds" - the enchanting pair of socks that ignites your wanderlust and sparks the magic of adventure. Step into a world of luxury and beauty, where each step is a discovery waiting to unfold. Inspired by one girl's dream to explore the world, these socks now illuminate the skies with dazzling diamonds. Let the journey begin!
Crafted with care and sustainability in mind, "Lucy in the Sky with Diamonds" socks offer the perfect blend of softness, strength, and comfort. Made from premium bamboo fibres, they are not only a joy to wear but also a testament to our love for the planet.
SIZING:
Our socks are designed for everyone! Worried about choosing the right size? Don't be! Refer to our simple sizing guide:
Medium size: UK 4-7 / EUR 36-40 / US 4-8 
CARE:
Preserve the brilliance of Lucy's diamonds by following these care tips: Wash with cold water and avoid bleach. Air-dry your socks to extend their lifespan. Keep colours vibrant by washing inside-out. Say no to bleaching or ironing. And when removing the label, do it gently by pulling out the thread
COMPOSITION:
Crafted with 75% Bamboo, 15% Nylon, and 10% Spandex, Lucy's socks offer a luxurious and sustainable experience like no other. Revel in the softness, embrace the strength, and step into a world of comfort.
Join Lucy as she dances across the sky, and together, let's embark on a journey filled with wonder, discovery, and a touch of magic. With "Lucy in the Sky with Diamonds" from Incredible Socks, let every step be a celebration of life's greatest adventures!