Skip to product information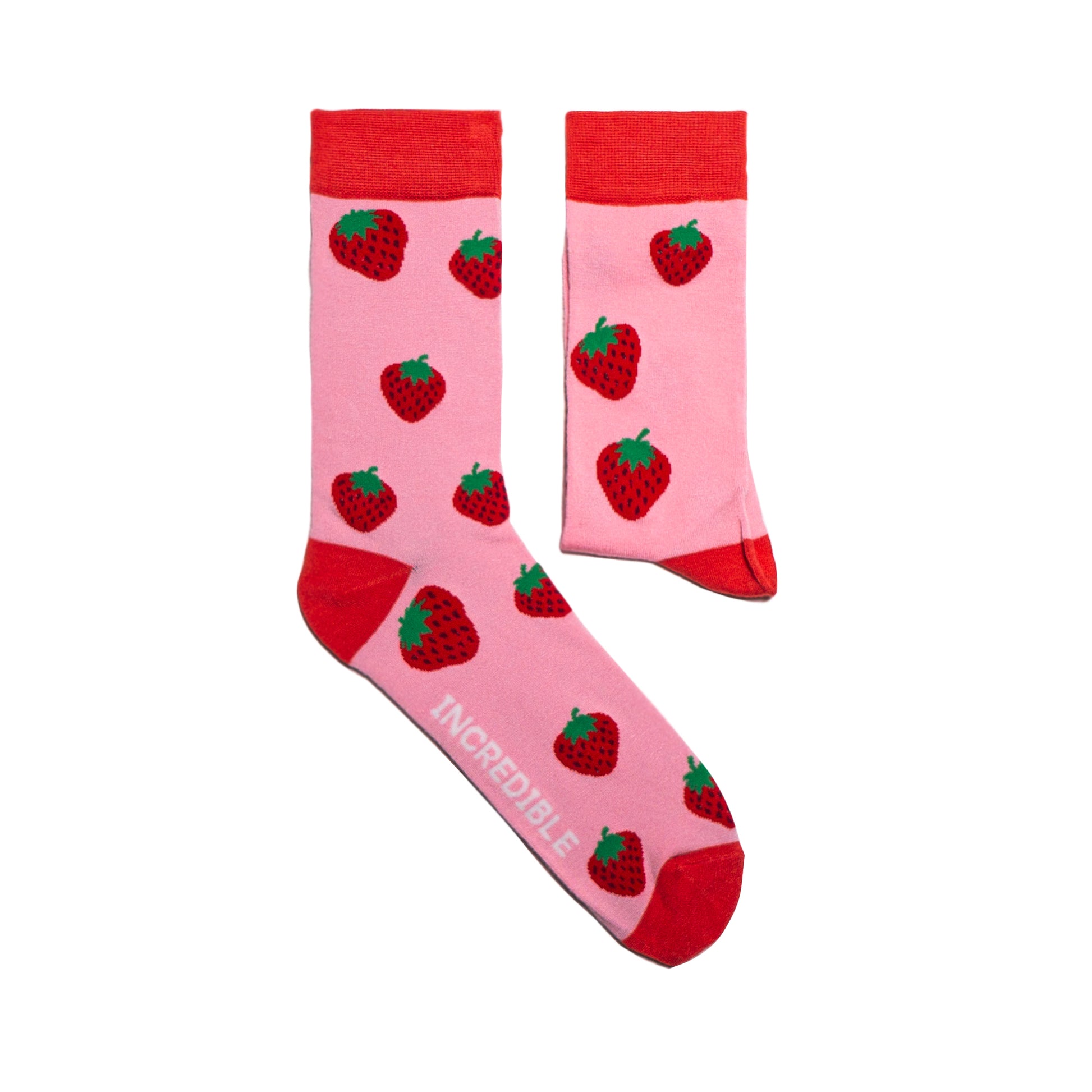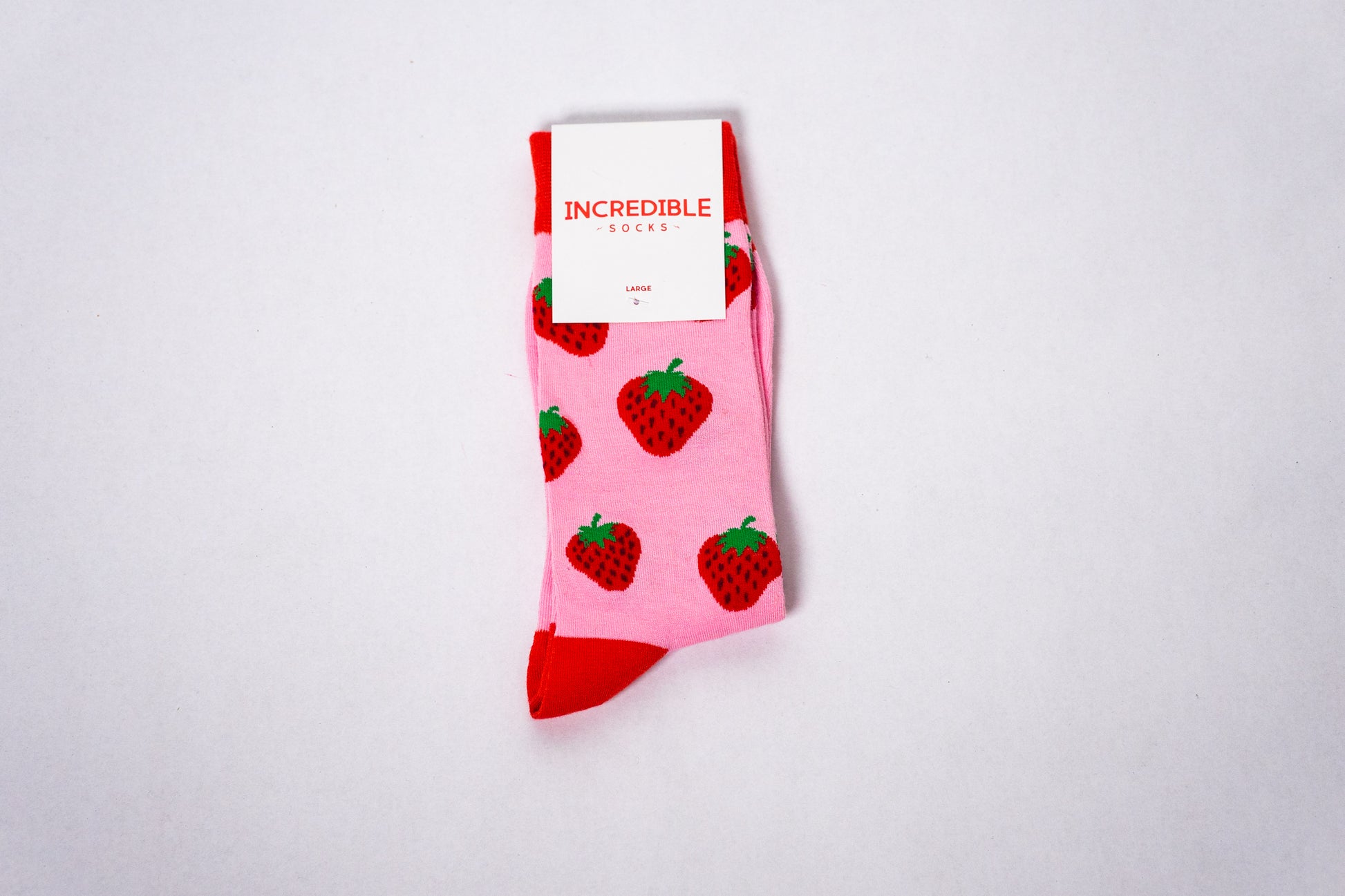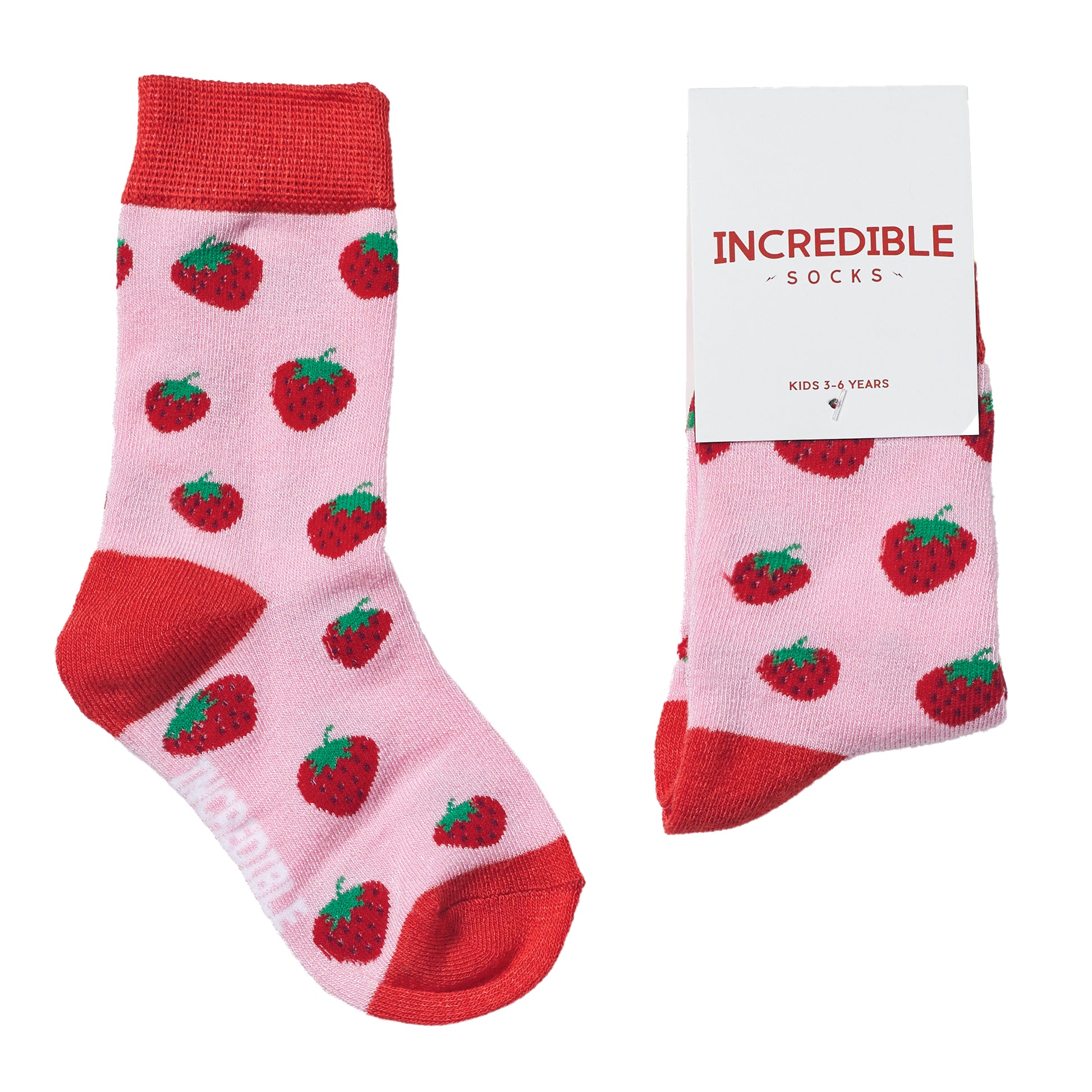 Strawberry Surprise
Sale price
$9.00
Regular price
Estimated delivery:

Oct 08 - Oct 12

Free shipping on all orders over €60
Hey there, parents and sock enthusiasts! Get ready for an incredible journey with our very own Incredible Socks' Berrylicious Strawberry Socks! These socks are bright, bold, and incredibly delicious, making them the perfect addition to your little one's sock drawer. Indulge your tiny tots with the extra softness, strength, and sustainability of our colourful strawberry socks. These little wonders are sure to surprise and delight every youngster, adding a burst of fun to their daily outfit!
At Incredible Socks, we're all about bringing you premium quality socks that not only make your little ones smile but also make a positive impact on the planet and its people. Crafted with love using sustainable bamboo, we promise to give you the softest, strongest, and most stylish socks they'll ever wear. Oh, and here's the juicy part—we're planet-loving and carbon neutral too! With each sale, we give back to causes that warm our hearts.
SIZING:
Now, let's talk sizing. Our socks are currently unisex, so everyone can enjoy the berrylicious fun! Whether it's Kids 1-3 years or Kids 3-6 years, we've got the perfect fit waiting to hug those tiny toes.
CARE:
To keep the berry magic alive, caring for these socks is as easy as pie! We recommend washing them with cold water and definitely no bleach to preserve those vibrant colours and maintain their shape. Keep them away from the dryer to ensure they last longer and wash them inside-out for extra colour protection. And here's the secret to preserving their fruity freshness—avoid bleaching or ironing them, and definitely, say no to tumble drying! Oh, and if you need to remove the label, gently pull out the thread instead of ripping it off—our socks deserve the utmost care.
The berry secret behind these delightful socks?
A composition of 75% Bamboo for heavenly softness, 15% Nylon for unmatched strength, and 10% Spandex for the ultimate comfort and flexibility! So, what are you waiting for?
Step into an incredible world of berrylicious goodness with Incredible Socks' Strawberry Adventure! Let those little toes explore, play, and dance with joy in the fruitiest socks they'll ever wear! Embrace the berry fun today!