Skip to product information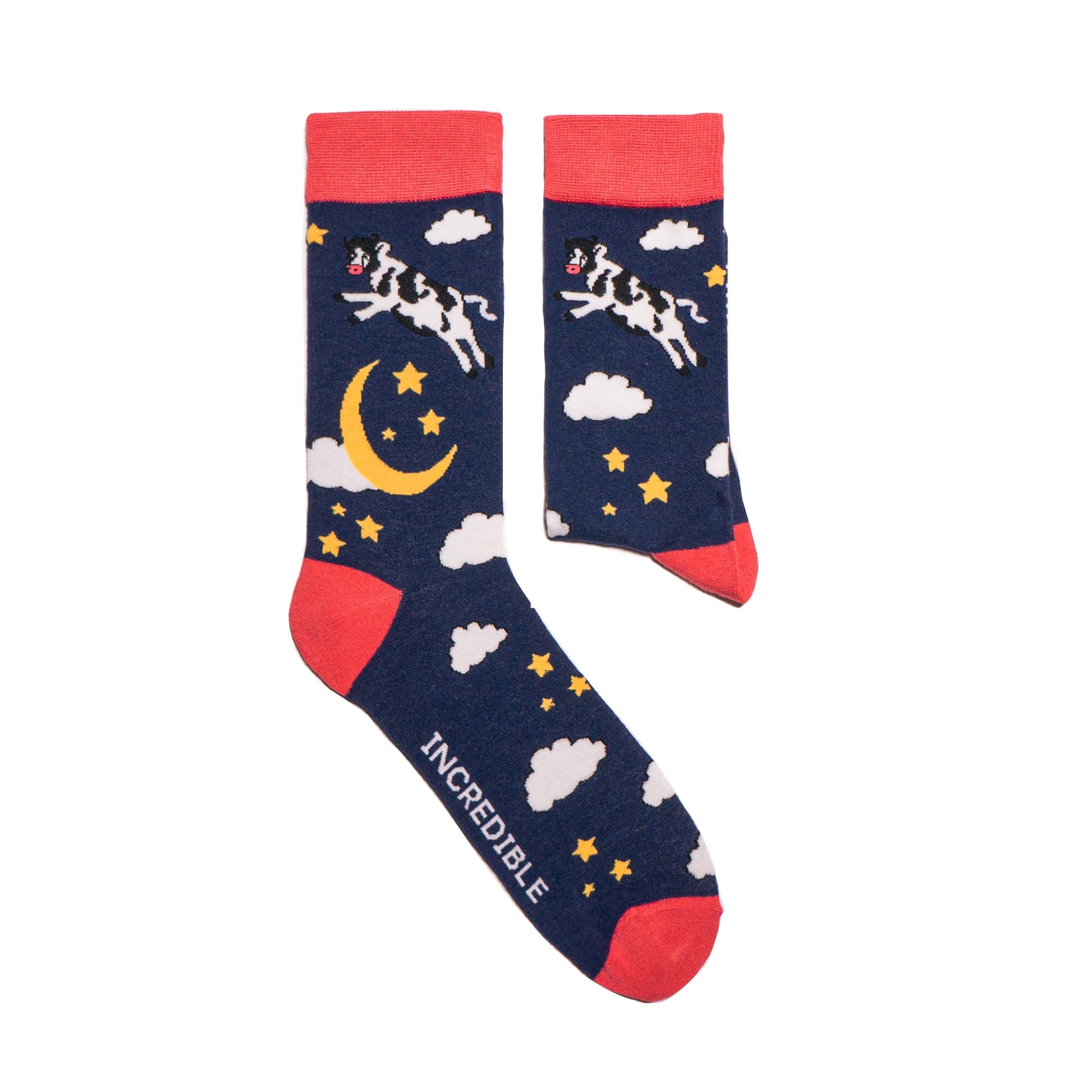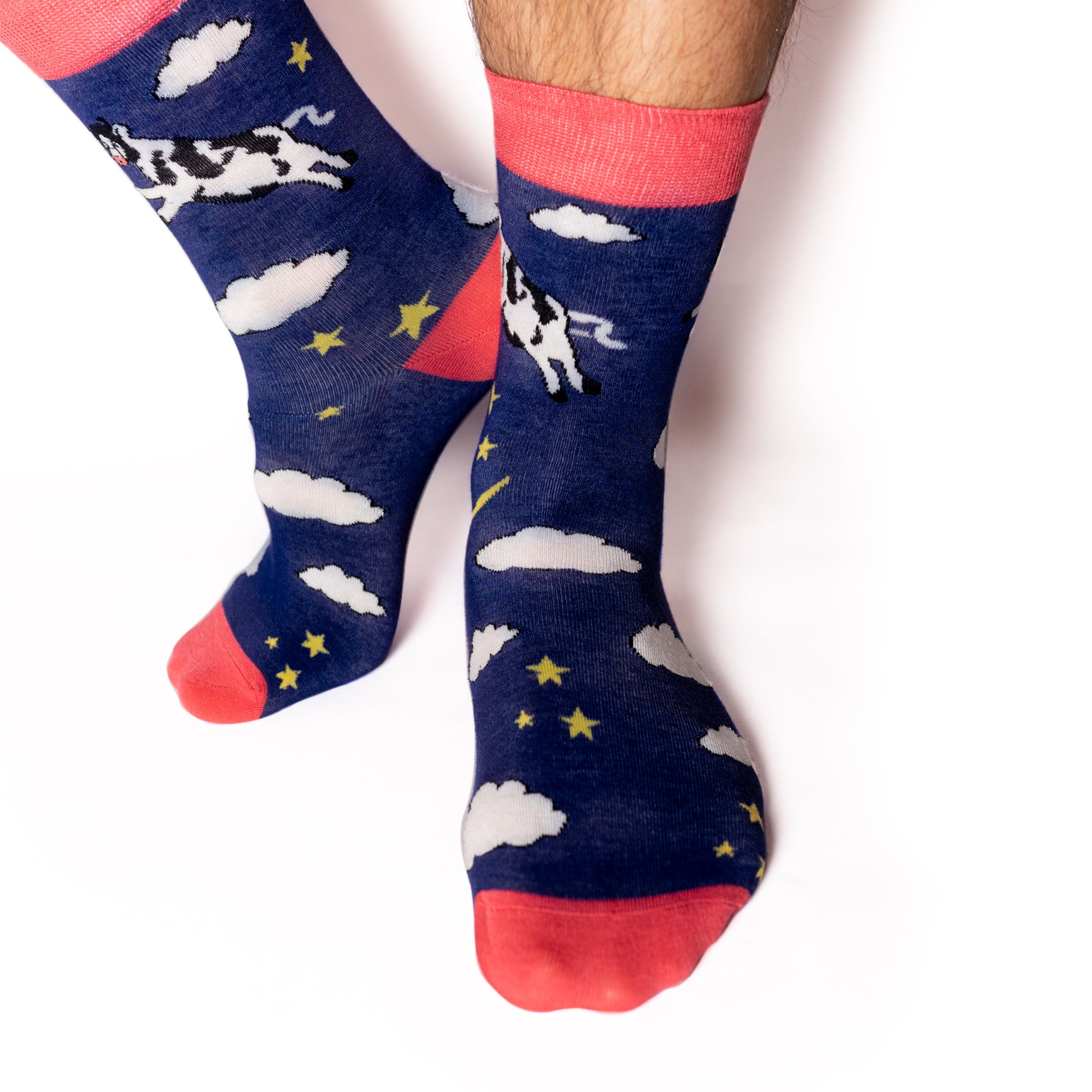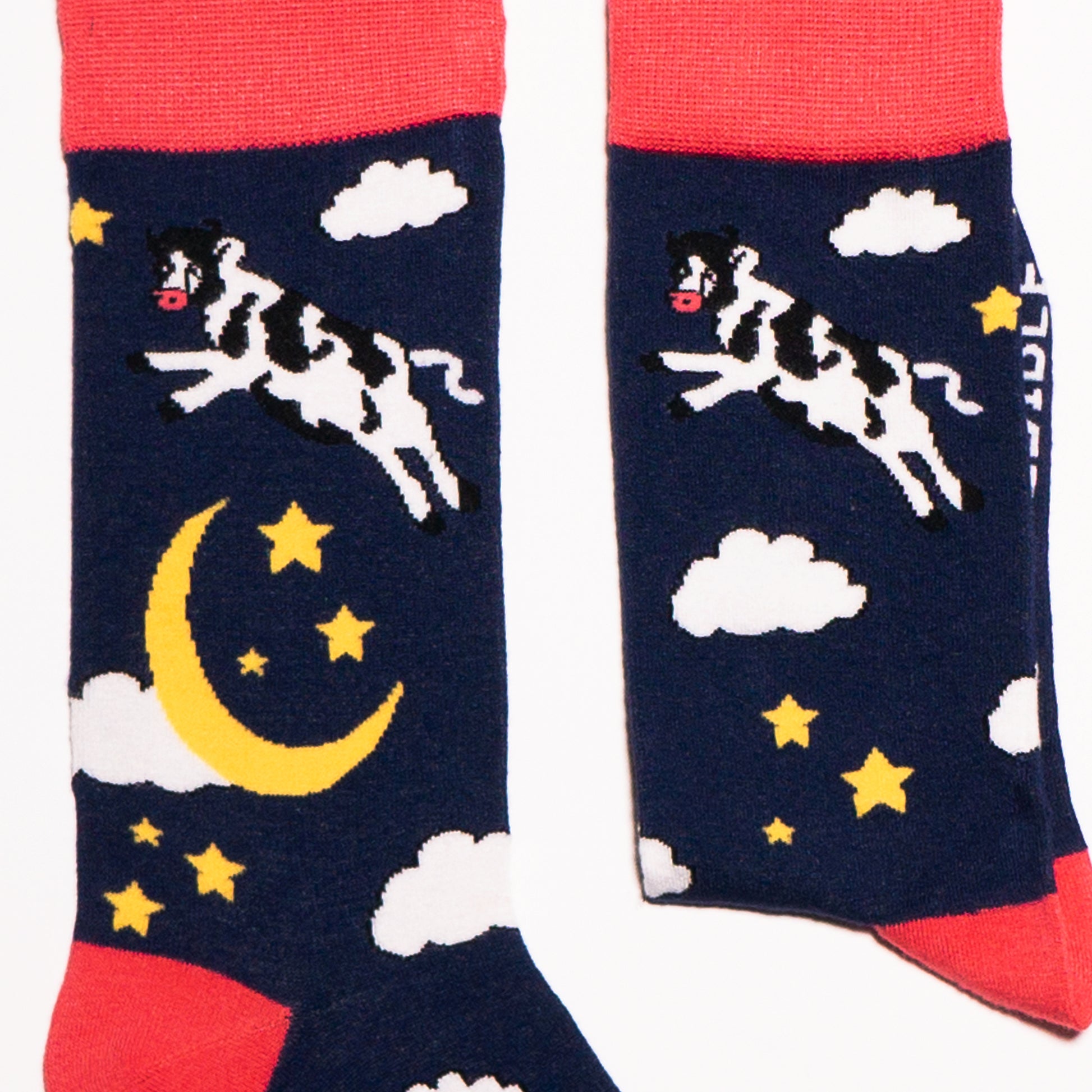 Hey Diddle
Sale price
$11.00
Regular price
Estimated delivery:

Oct 08 - Oct 12

Free shipping on all orders over €60
Step into a whimsical world where cows jump over the moon on a star-filled night sky – on socks from Incredible Socks! Yes, you heard it right, cows on socks! How utterly fun-tastic! The navy base sets the scene for this fantastical adventure, making every step you take a journey into the land of dreams. Soft, strong, sustainable, and oh-so-comfy, these socks from Incredible Socks are all you need for a magical day ahead!
At Incredible Socks, we live for premium quality socks, top-notch customer service, and the joy of spreading magic and smiles! Oh, and guess what? These socks are made using sustainable bamboo, so they're not just soft and stylish, but also planet-loving and carbon-neutral! Every time you wear these socks, you're joining the cause to make the world a better place – how cool is that?
SIZING THAT FITS LIKE A DREAM:
Large size: UK 7.5-11.5 / EUR 41-46 / US 8-12

Medium size: UK 4-7 / EUR 36-40 / US 4-8
CARE INSTRUCTIONS: 
For Your Magical Socks: 
Wash with cold water and avoid bleach.

Air-dry your socks to keep them fresh and fabulous.

Keep the colors vibrant by washing them inside-out.

Say no to bleaching or ironing, as our socks are far too special for that.

When removing the label, be gentle and pull out the thread with care.
COMPOSITION:
75% Bamboo 15% Nylon 10% Spandex So, slip into these enchanting socks from Incredible Socks and let the cows take you on an extraordinary journey. With comfort, style, and sustainability all in one, these socks are perfect for the dreamers and adventurers at heart.
Whether you're stepping out for a cosmic adventure or simply relaxing at home, Incredible Socks will always have your back (and your feet)! Get your pair now and embrace the magic with every step you take!