Skip to product information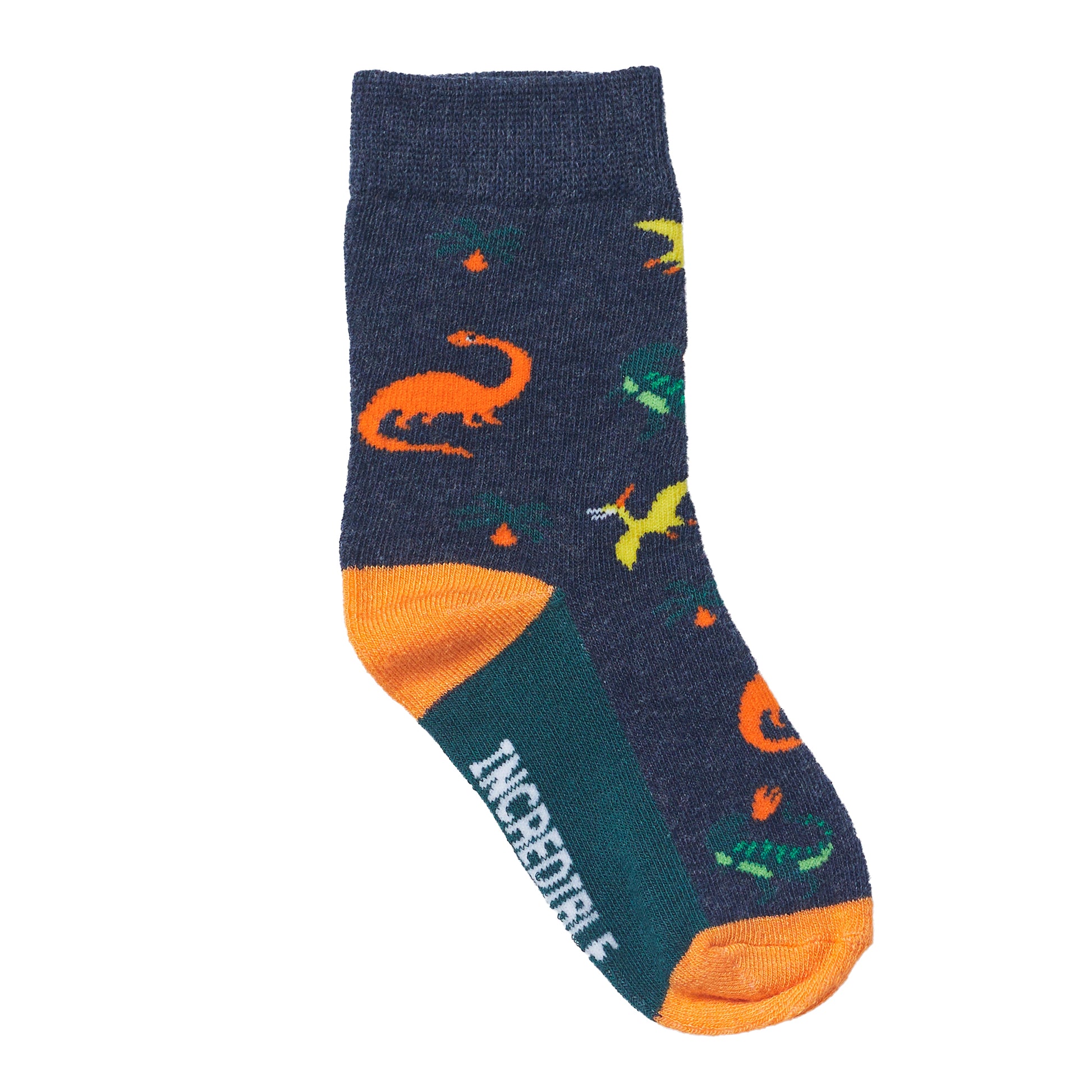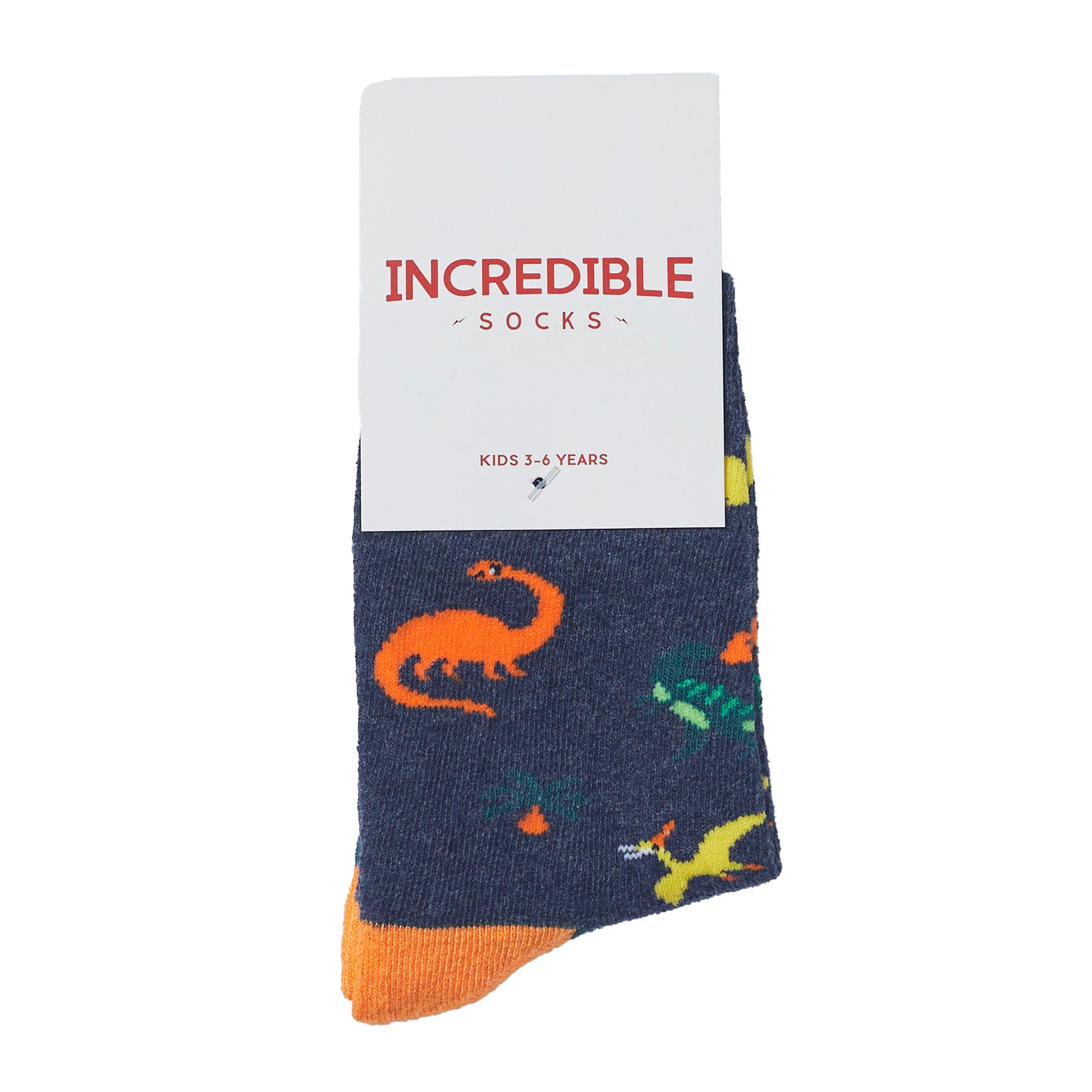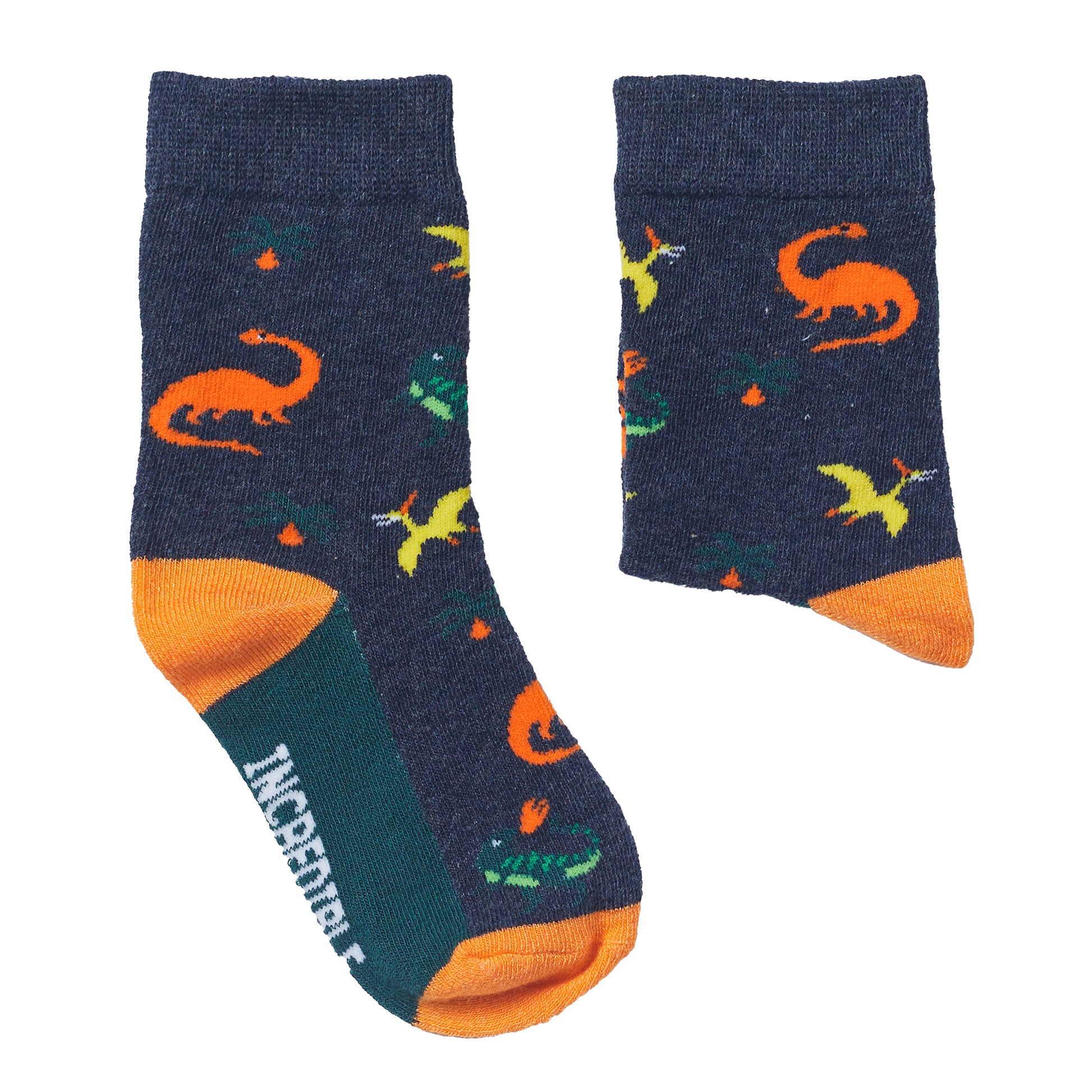 Dino-Socks
Sale price
$9.00
Regular price
Estimated delivery:

Dec 06 - Dec 10

Free shipping on all orders over €60
Calling all young explorers and dinosaur lovers! Brace yourselves for a roaring adventure with our Incredible Dino-Socks! These socks are perfect for every little one who adores these magnificent creatures and can't get enough of prehistoric wonders. Prepare for an eruption of excitement as these fun, bold Dino-Socks will keep kids fascinated for hours.
Let their imaginations run wild as they stomp and play, accompanied by their very own dinosaur friends on their feet! Soft, strong, sustainable, and oh-so-comfortable, these Incredible Dino-Socks are specially crafted to make every step a delight.
Made with premium quality materials, including sustainable bamboo, we promise to give you the softest, strongest, and most stylish socks you'll ever wear. At Incredible Socks, we're all about delivering premium quality and excellent customer service. It's a dino-mite combination that sets us apart! And let's not forget our unisex designs that cater to all little explorers.
SIZING:
Wondering about sock sizing? We've got it covered! Whether it's Kids 1-3 years or Kids 3-6 years, finding the right fit is as easy as pie.
CARE:
Caring for these incredible socks is a piece of cake! Keep the dino-magic alive by washing them with cold water and absolutely no bleach. This ensures the colours stay vibrant, and the socks maintain their perfect shape. Remember, these socks prefer to air dry, so keep them out of the dryer for longer-lasting fun. To preserve the dino designs, wash your socks inside-out and avoid bleaching or ironing. And if you need to remove the label, worry not! Just gently pull out the thread instead of ripping it off—our socks deserve only the most gentle treatment!
The prehistoric secret behind these dino-mazing socks?
A composition of 75% Bamboo for ultimate softness, 15% Nylon for unbeatable strength, and 10% Spandex for a flexible and snug fit! So, get ready to embark on a roar-tastic adventure with Incredible Dino-Socks!
Let your little ones unleash their inner explorers and stomp through the ages with these dino-mite companions on their feet. Embrace the prehistoric fun today!