Skip to product information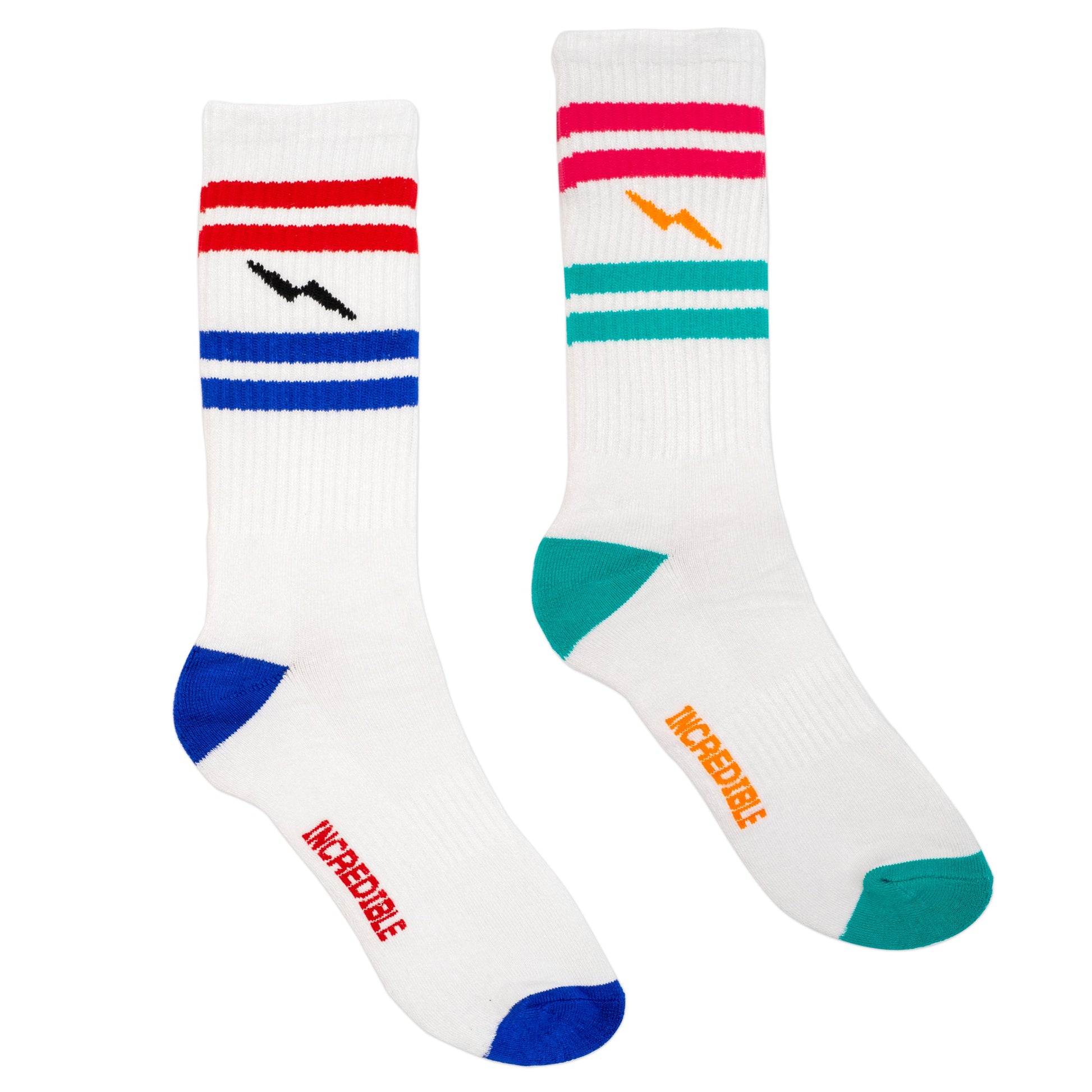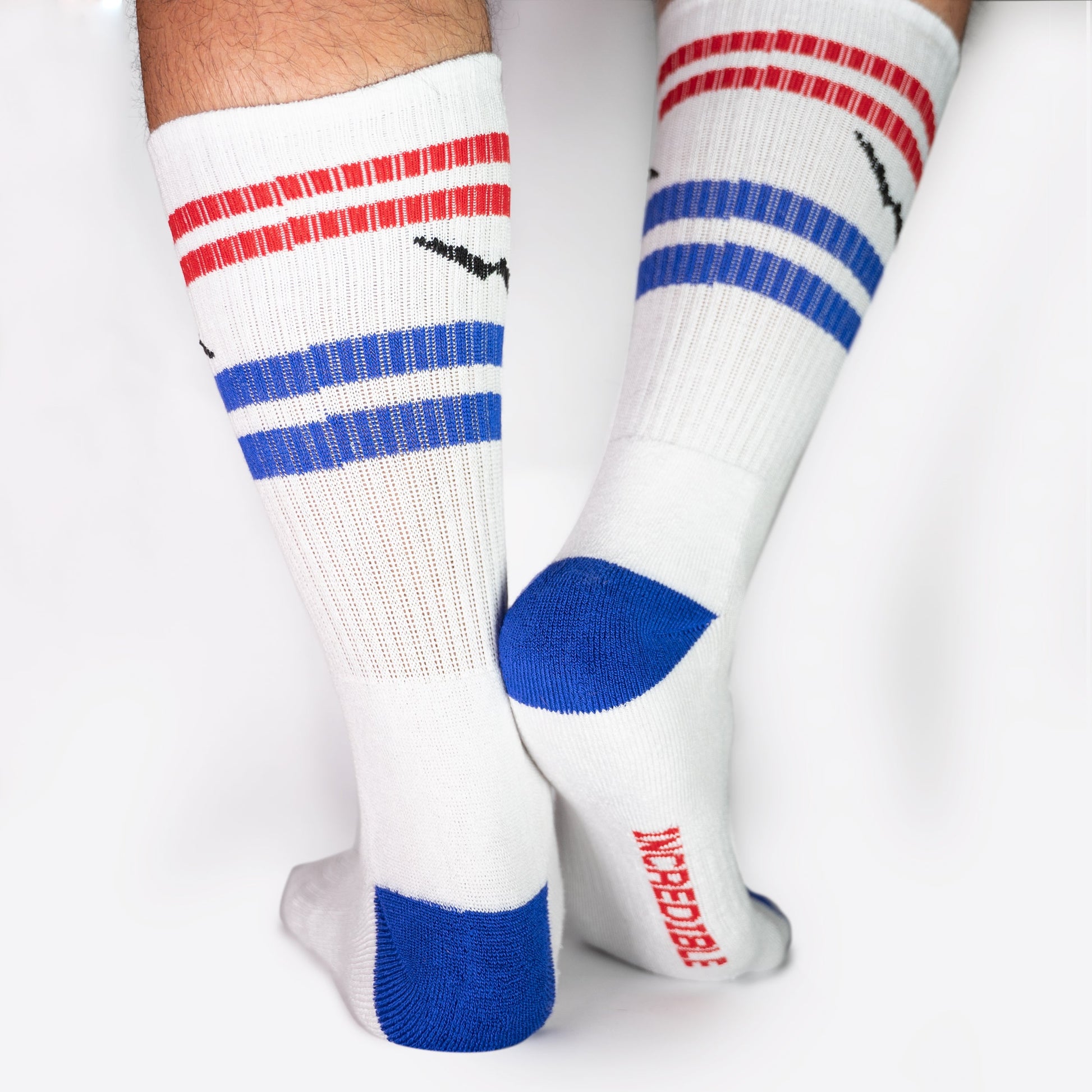 Athletic Bundle
Sale price
$24.00
Regular price
$26.00
Estimated delivery:

Oct 08 - Oct 12

Free shipping on all orders over €60
Calling all runners and fitness enthusiasts! Get ready to level up your running game with our Incredible Socks' Athletic Bundle. This bundle features two unique, supportive, and ultra-comfortable styles, perfect for your running sessions, gym workouts, or casual wear. Say hello to the new generation of sport socks, specially engineered to assist in all your running endeavors, providing that much-needed extra support as you conquer the roads or trails. Step into the world of luxury with our athletic range, offering an exceptional fit, reinforced heel, toe, and bottom, supported sole, and incredible breathability.
These socks are not just soft, strong, and sustainable, but also designed to enhance your running performance to the fullest. At Incredible Socks, we're all about delivering premium quality socks, excellent customer service, and making a positive impact on the planet and its people.
Crafted with love using sustainable bamboo, we promise to give you the softest, strongest, and most stylish socks you'll ever wear. And here's the cherry on top—we're planet-loving and carbon neutral too! With each sale, we contribute to meaningful causes close to our hearts.
SIZING:
Large size: UK 7.5-11.5 / EUR 41-46 / US 8-12

Medium size: UK 4-7 / EUR 36-40 / US 4-8
CARE:
Caring for your Incredible Socks is a breeze! Preserve those vibrant colours and shape by washing them with cold water and definitely no bleach. Keep them away from the dryer for longer-lasting wear and wash them inside-out to maintain their brilliance. Remember to avoid bleaching or ironing, and absolutely say no to tumble drying! Oh, and if you need to remove the label, treat your socks with care by gently pulling out the thread instead of ripping it off.
The incredible secret behind these socks?
A composition of 75% Bamboo for heavenly softness, 15% Nylon for unmatched strength, and 10% Spandex for the ultimate comfort and flexibility!
So, what are you waiting for? Grab your Incredible Socks' Athletic Bundle now and unleash your running game! Take your running experience to new heights with the perfect fusion of style, support, and sustainability. Elevate your running adventures today!