Skip to product information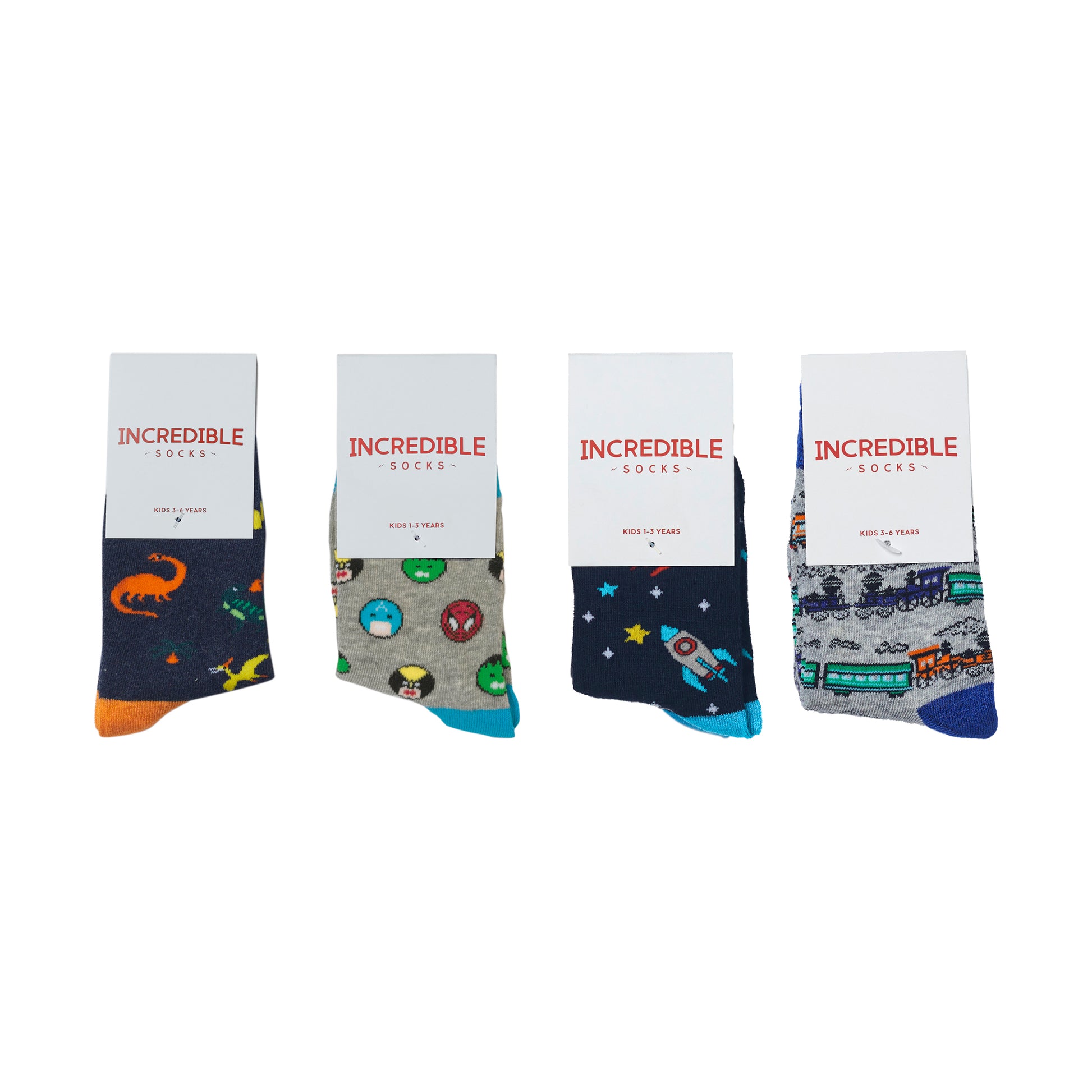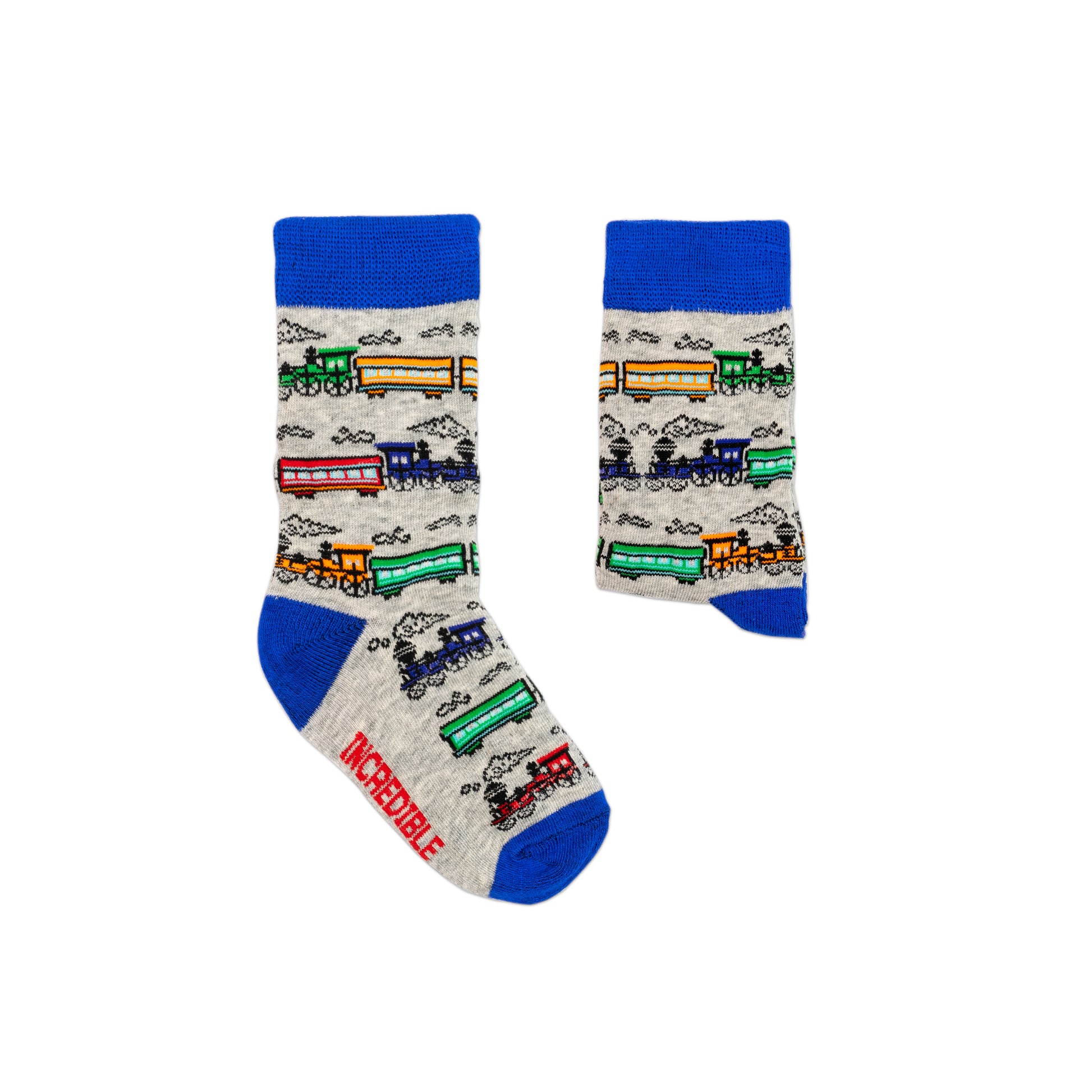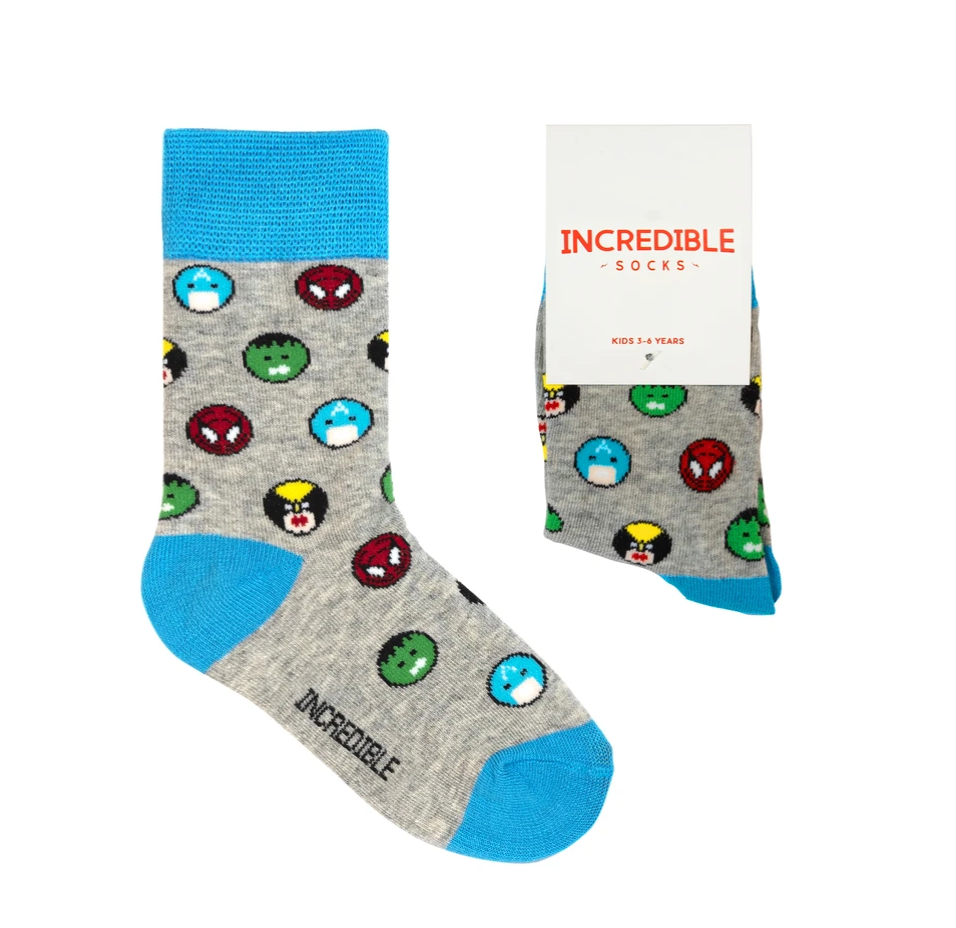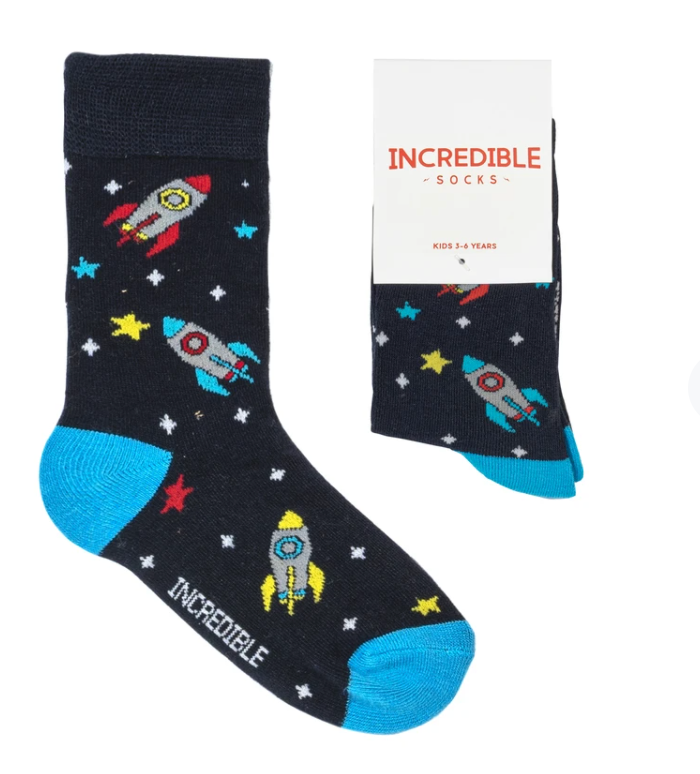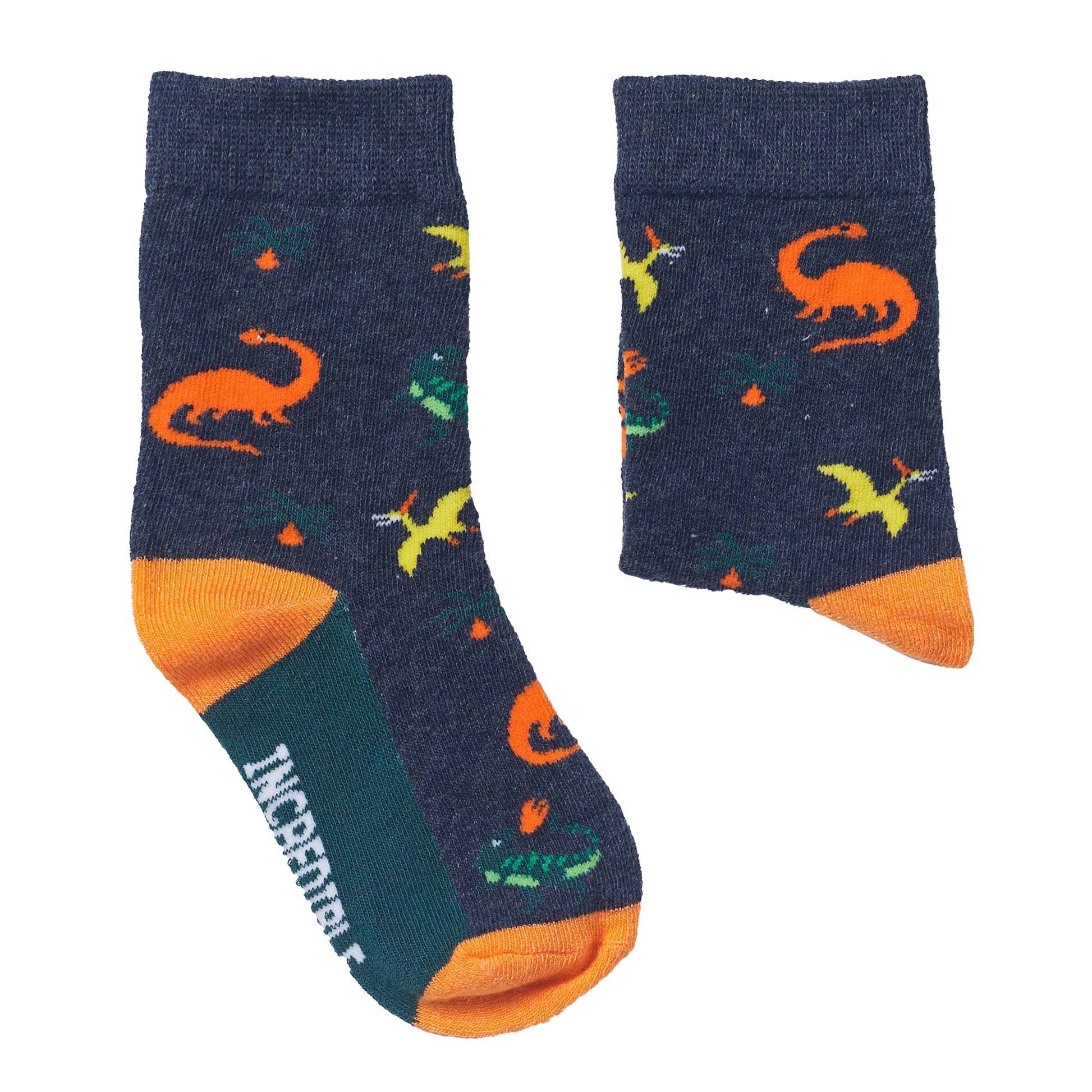 Adventure Awaits Kids Bundle
Sale price
$34.00
Regular price
$35.00
Estimated delivery:

Oct 08 - Oct 12

Free shipping on all orders over €60
Calling all little adventurers! Get ready for a sock-tastic journey with our Epic Adventures Kids' Sock Collection, featuring Spaceships, Superheroes, Terrific Trains, and Dino-Socks—all in one awesome place! Ignite their imaginations as Spaceships soar through galaxies, Superheroes save the day with cool moves, Terrific Trains chug on thrilling tracks, and Dino-Socks bring prehistoric fun right to their feet! It's a non-stop party of fantastical designs, and it's happening right here!
Premium quality is our top priority! Crafted with sustainable bamboo, these socks promise unmatched softness, strength, and style. Our planet-loving, carbon-neutral approach ensures every purchase makes a positive impact.
SIZING:
These socks are more than just eye candy; they make an incredible gift or special treat for your own little ones, available in ages 1-3 years and 3-6 years, ensuring the perfect fit for every tiny explorer.
CARE:
Caring for these extraordinary socks is a breeze! Preserve their vibrant colours and shape by washing them with cold water—no bleach, please! Air dry them to extend their sock-life and wash inside-out to keep the magic alive. Avoid bleaching, ironing, and tumble drying. Removing the label is easy—simply pull out the thread gently!
COMPOSITION:
75% Bamboo for cloud-like softness, 15% Nylon for superhero durability, and 10% Spandex for an out-of-this-world snug fit! Join the Epic Adventures Kids' Sock Collection and set their dreams free! Step into a world of excitement, imagination, and pure sock joy today! Let the adventures begin with these space-age socks!