Skip to product information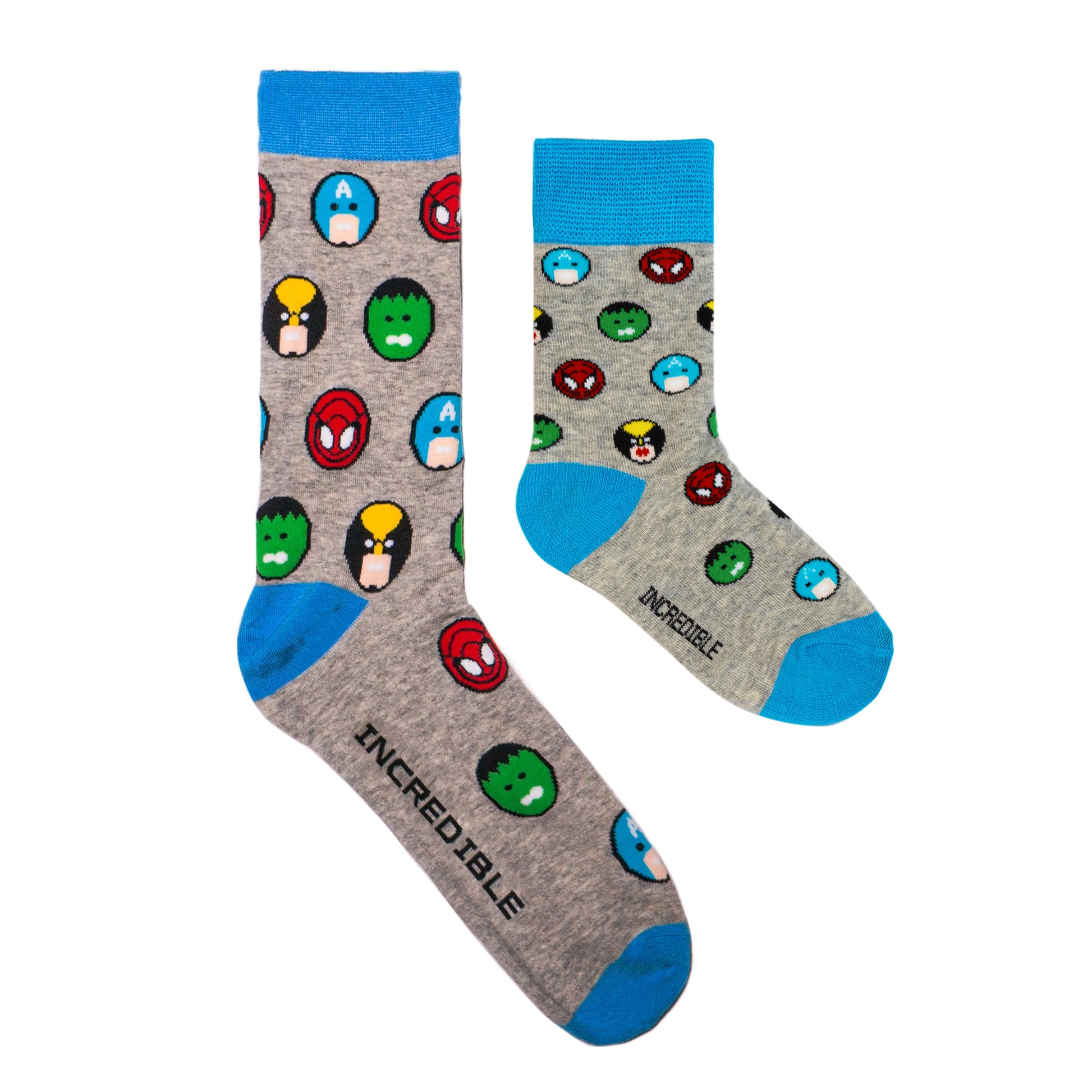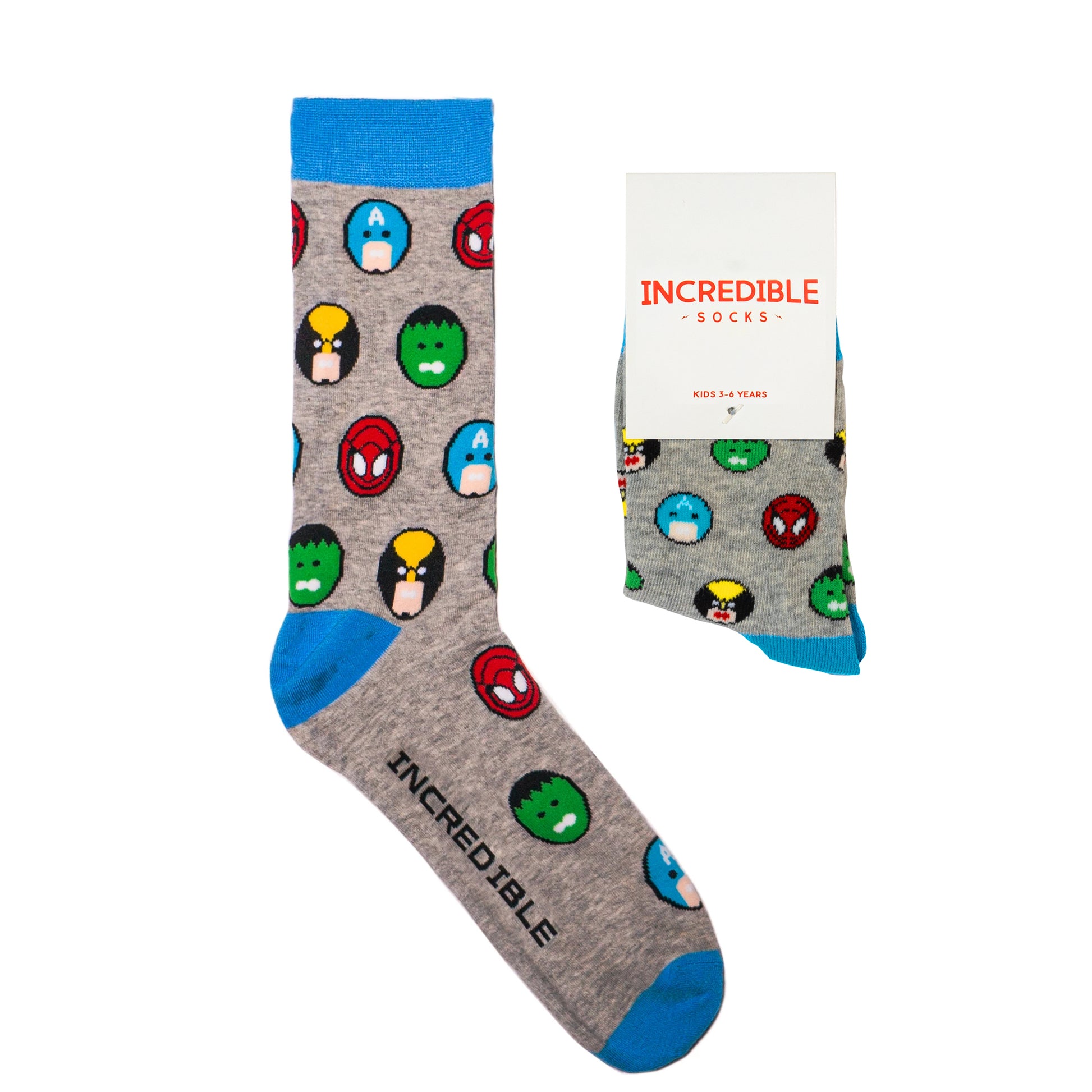 Adult & Kids Super Heroes Bundle
Sale price
$20.00
Regular price
Estimated delivery:

Dec 06 - Dec 10

Free shipping on all orders over €60
Calling all mighty superheroes, both big and small! Get ready to embark on a heroic journey with our Superhero Bundle. These action-packed designs are not just for grown-up crime-fighters but also for the little ones aspiring to save the day. It's a power-packed gift idea that will have superhero fans of all ages flying with excitement!
At Incredible Socks, we take our mission seriously – to create high-quality socks that leave a positive impact on the world. Our secret weapon? Sustainable bamboo socks that are as strong and soft as your favorite superhero's cape. So why wait for a signal in the sky? It's time to unleash your inner hero, one step at a time!
SIZING:
Our socks are designed to fit all superheroes, big and small, with sizes available for both adults and kids:
Large size: UK 7.5-11.5 / EUR 41-46 / US 8-12

Medium size: UK 4-7 / EUR 36-40 / US 4-8
Paired with:
Kids 1-3 years

Kids 3-6 years
CARE:
Caring for your incredible socks is easier than foiling a villain's plan! Just follow these super tips:
Wash with cold water and avoid bleach to maintain the vivid colors.

Air-dry your socks to keep them ready for your next heroic mission.

Keep the colors vibrant by washing them inside-out, like a true superhero strategist.

Say no to bleaching or ironing, as our socks are far too extraordinary for that.

And when removing the label, use your gentle touch to pull out the thread like a hero handling precious cargo.
COMPOSITION:
The secret formula behind our superhero powers is the perfect blend of: 75% Bamboo 15% Nylon 10% Spandex. 
So, assemble your heroic team and gear up with our Superhero Bundle. It's time to rock those incredible socks and unleash the hero within! Remember, every step you take brings us one step closer to a better world. Let's save the world, one sock at a time!