Skip to product information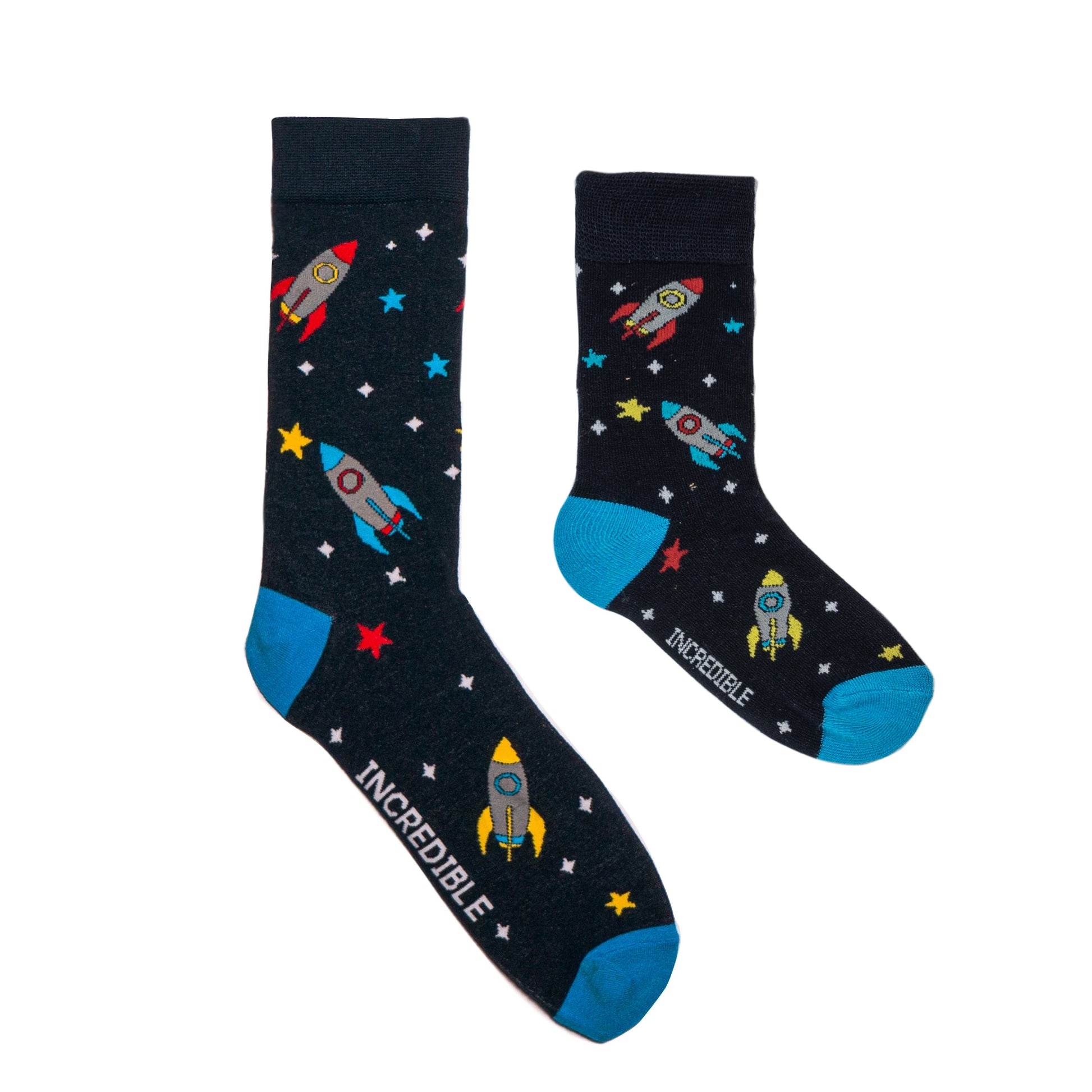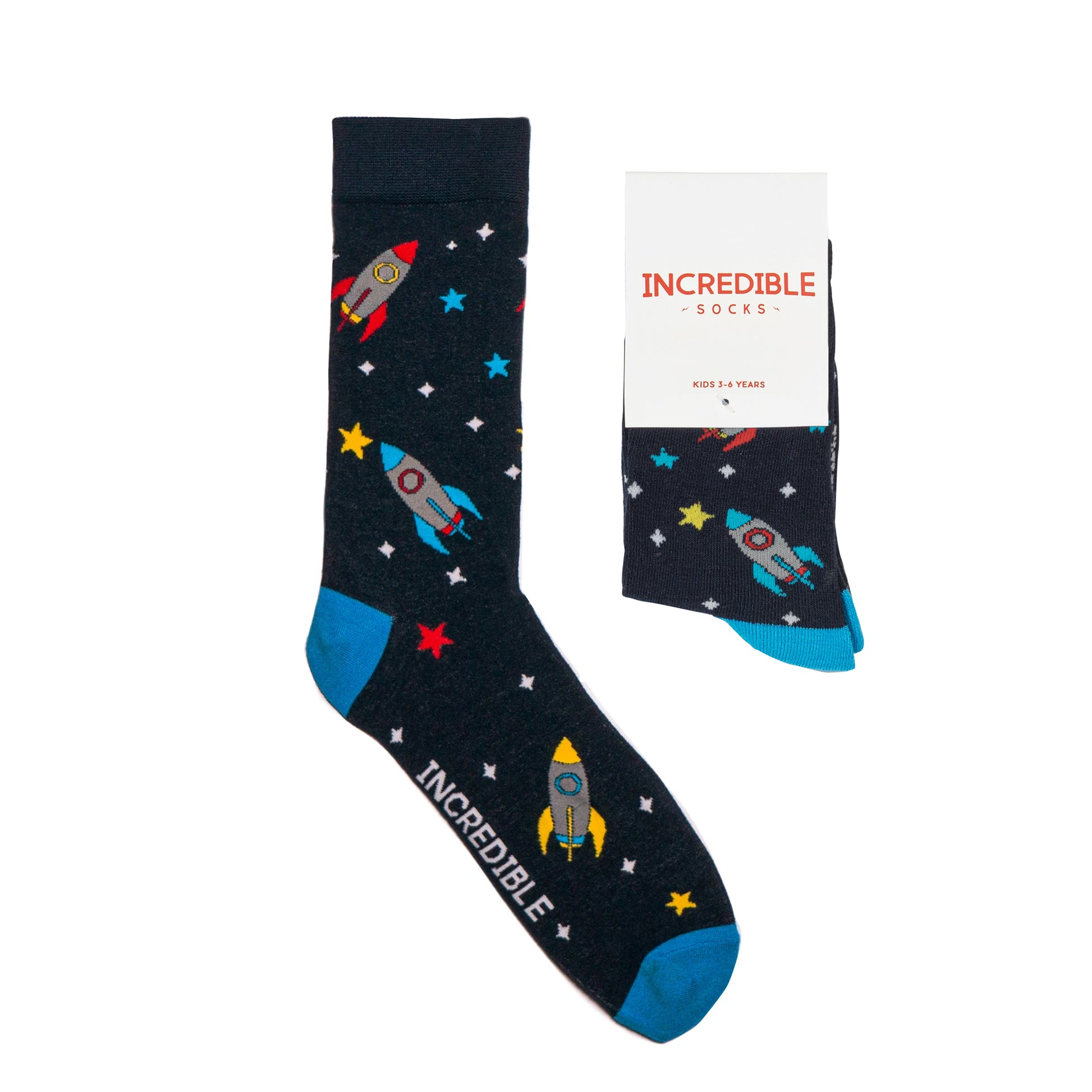 Adult & Kids Another World Bundle
Sale price
$20.00
Regular price
Estimated delivery:

Dec 06 - Dec 10

Free shipping on all orders over €60
Get ready for a cosmic adventure, space explorers, big and small! Introducing our mind-blowing Another World Bundle that'll take your feet on an interstellar joyride. Blast off into the universe of fun with these space-themed socks, available in both adult and kids' sizes. It's an out-of-this-world treat for the whole family!
At Incredible Socks, we're on a mission to make your feet feel extraordinary. These rocket-ships, stars, and planets designs will teleport you back to the days of dreaming about space travel and alien encounters. Let your feet experience an otherworldly softness and strength, thanks to our sustainable bamboo socks!
SIZING:
No matter the size of your spacecraft, we've got the perfect fit:
Large size: UK 7.5-11.5 / EUR 41-46 / US 8-12

Medium size: UK 4-7 / EUR 36-40 / US 4-8
Paired with:
Kids 1-3 years or

Kids 3-6 years
CARE:
Caring for your incredible socks is easier than navigating through the stars! Just follow these stellar tips:
Wash with cold water and avoid bleach to preserve the vivid colors.

Air-dry your socks to keep them ready for your next cosmic mission.

Keep the colors vibrant by washing them inside-out, just like a seasoned space traveler. Say no to bleaching or ironing, as our socks are far too extraordinary for that.

And when removing the label, use your gentle touch to pull out the thread like a spaceship docking with precision.
COMPOSITION:

Our secret formula for space-age comfort and style includes: 75% Bamboo 15% Nylon 10% Spandex So, pack your bags (or should we say, socks) and embark on an epic space adventure with our Another World Bundle.
Let's defy gravity, one step at a time, and conquer the universe in style! And remember, with each step, you're leaving a positive impact on the planet. Together, we'll make this world a better place, and beyond!